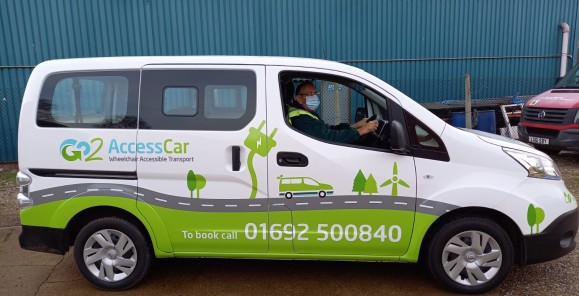 We are very excited to be bringing a brand new electric vehicle into our fleet.
It is fully wheelchair accessible and will help us meet the demand for our Access Car service, which supports people across North Norfolk to get to essential medical appointments, without at the same time increasing our emissions.
We would like to say a huge thank you to the Sheringham Shoal Community Fund as well as some smaller grant-making trusts and foundations, for providing us with the grant funding to make this happen.
We are on the lookout for local volunteers to help drive people to their appointments in this vehicle, so if you think you might have some time to spare on a very flexible basis, do get in touch!